Link Building and Link Development Services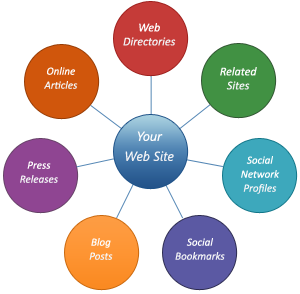 Whether you have a new website in a niche industry or an established brand in a highly competitive industry, you need high quality back links to rank in the search engines for your target keywords. With years of experience in natural link building, Cyclosys offers a variety of link development services to fit your needs.
Our link building services include:
Link Development Strategies: Do you already have a team in place that can write content, coordinate with marketing and network within your industry, but you need help discovering link opportunities? We've got that. Cyclosys can prioritize your efforts with a custom link development strategy. These strategies take several weeks to research and compile but will offer your team a comprehensive guide for building links to your site. You'll receive industry-specific how-tos that include specific content suggestions; samples of who to pitch, how and where to find those opportunities in the future; authority article recommendations; PR opportunities; a competitive back link analysis; directory suggestions; profile suggestions and much more as we discover the unique opportunities within your industry.
Monthly Link Building Services: If you don't have an in-house team to implement a link development strategy, let us do the work for you. We will identify opportunities and build natural, high quality links to your website. This work can include — but is not limited to — content creation, guest posts, authority articles, linkbait, directory submissions, social profile optimization, strategic partnerships, more traditional PR and blogger outreach. Every month we will report on your website's rankings and the links we have built to the website, as well as discuss the following month's strategy.
Link Evaluations: Companies often ask Cyclosys to audit their link portfolio. This service is designed to provide an organization with an understanding of potential risks and opportunities that they may be missing. It can help hold in-house or contracted link builders and marketers accountable to their methods and approach. The link evaluation is a one-time service, but some clients do request a recurring service for insurance from potential negative SEO or high-risk link development partners.
Cyclosys partners with you to build your Ideas. For a free quote, reach us at sales@cyclosys.com.