Cyclosys's offshore SSRS service competencies
Develop SSRS reports from virtually all possible data sources- relational, multi-dimensional, OLAP cubes, XML, CSV, flat files, web sites, FTP sites, structured and non-structured data sources, NOSQL databases etc.
Cyclosys's offshore SSRS development team can build and publish complex reports to the SharePoint reports gallery thereby making the reports available throughout the enterprise. In addition, developers can aid customers to manage the reporting infrastructure through the SharePoint Central Admin web site
Develop tabular, matrix, tablix (combination of tabular and matrix layouts), and other free form reports, and graphical charts
Train clients to create ad-hoc reports using Reports Builder and Power View
Design and develop executive dashboards, score cards and KPIs by combining the power of SSRS with Performance Point Server
Design and develop interactive BI-grade reports- drill down, drill through and data visualization
Use/embed 3rd party SSRS enabled controls to do advanced aggregation and summary. In addition, Cyclosys can also use 3rd party controls for rich graphical output
Manage and control access to reports and report data using role based security framework native to SSRS
Helps clients in reports distribution by creating schedules and data driven email subscriptions
Why Cyclosys for outsourcing SSRS development services?
Experienced in building reports from almost all possible data sources
Developed and published complex reports to the SharePoint reports gallery
Posses in depth knowledge in SQL programming and experience in working with latest version (SQL 2014)
Train our clients to build ad-hoc reports using Reports Builder and Power View
Greater cost benefits due to our offshore SSRS service with no compromise in quality of deliverables
Being a complete end to end solution provider for Microsoft BI, we provide SSIS and SSAS apart from SSRS services
Highly skilled in designing and building executive dashboards, score cards & KPIs by combining SSRS with Performance Point Server
Flexible and overlapping work timings
Designated and dedicated pool of BI resources for client's SSRS development requirements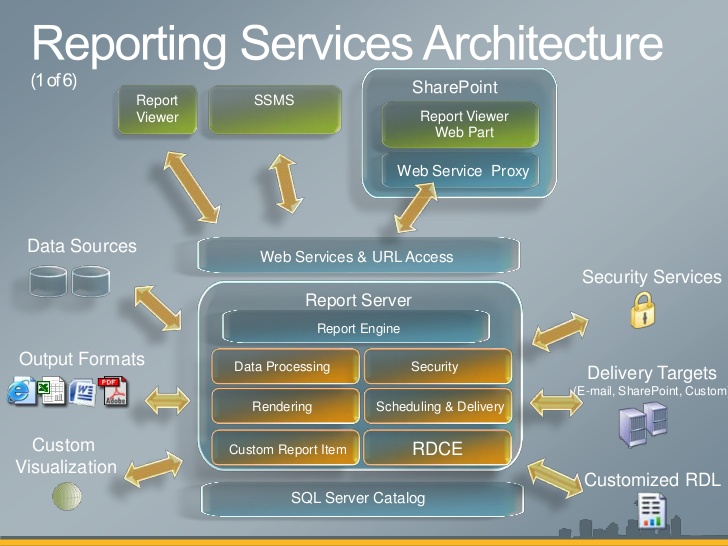 Cyclosys partners with you to build your Ideas. For a free quote, reach us at [email protected].