BizTalk Development
Cyclosys Software Services is a global provider of innovative consulting, technology, and offshore outsourcing services. With very strong capabilities in the Business Process Integration field and a proven track record of providing reliable, effective solutions based on Microsoft's technology platform announces new capabilities on BizTalk Server 2006 Solutions that includes planning, Design and Deployment of Integration Solutions.
Our strong technical expertise on BizTalk Server includes :
Handle Complex processes – Orchestrations, custom mappings, information exchange and collaboration between systems.
Experience in usage of various BT adapters, accelerators like AS2-EDI, Rosetta Net (RNIF 2.0), SharePoint, WCF-SQL etc.
Handle different message formats like XML, EDI 210/214/997/810, PIDX, OILDEX, HL7, and MISMO 3.0.
Make use of the Business Rules Engine.
Experience in handling Trading Partner integration with Party, Certificates, and Roles.
BAM views and HAT implementation.
Developing custom BizTalk components.
Integration between different application Change management - maintenance, updates & troubleshooting (debugging, configuration, and more)
Failed Message Routing (subscribe to suspended messages)
Enhanced Message Recovery Capabilities.
Education - Developer training and best practices.
Our strong management expertise includes :
Pre-analysis report generation.
Design of BizTalk interfaces to internal systems.
Creation of test and development environments.
Building a Messaging & Business Process Integration Solution.
Workflow and Communication frameworks.
Document design of the complete architecture.
Deployment plan report
We perform all aspects of BizTalk implementation including :
Installation & configuration of BizTalk 2004, 2006 R2, 2009, 2010
Microsoft BizTalk upgrades and conversions
Implement redundancy, scalability and failover in new or existing BizTalk implementations
Performance tuning
Proof-of-Concept and Statement of Work
BizTalk migrations of existing B2B/EDI environments and other EDI mapping tools / software
HIPAA, HL7, Rosetta Net, and SWIFT Accelerators
BizTalk Adapters
Communications protocols
WSE, WCF and SharePoint Adapters to facilitate SOA, BPM and ESB scenarios
Demonstrations, BizTalk training, and help with technical documentation
Support & testing for all BizTalk environments
Remote, ad hoc development
Post-production support
Staff training in BizTalk
Cyclosys Software Services offer a full range of professional Microsoft BizTalk Server services through our expert consultants. We have the knowledge and experience to help you progress your projects, make the right decisions and to fix the issues affecting your BizTalk solutions quickly. We can help increase your BizTalk productivity.
We provide BizTalk change request & bug fix services for short engagements.
We are one of the leading BizTalk consultancies in the INDIA, helping organizations through to financial services and retail.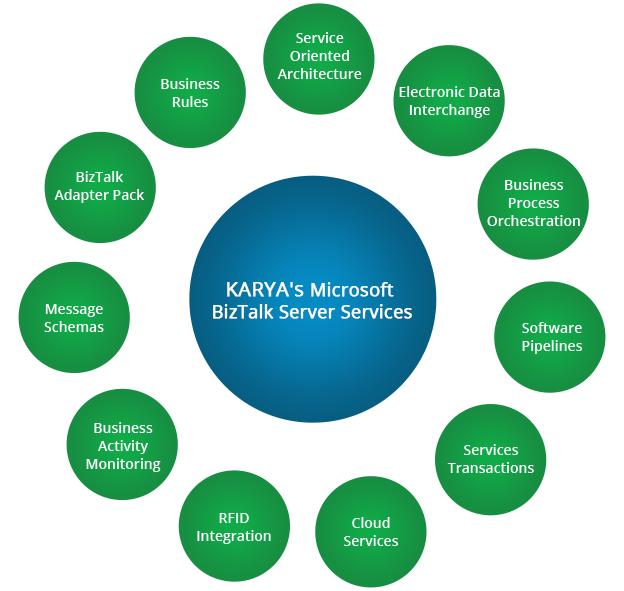 Cyclosys partners with you to build your Ideas. For a free quote, reach us at sales@cyclosys.com.